News
Flexible working guides for line managers and staff
NHS England, the NHS Staff Council and Timewise have published two new guides to support line managers and staff to work flexibly.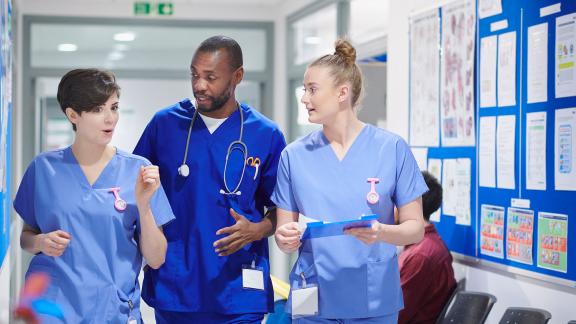 The NHS Staff Council has worked collaboratively with NHS England and Timewise to develop two new guides to support NHS line managers and staff to work more flexibly.
Flexible working is for everyone within the NHS, regardless of role, grade, or the reasons for wanting to work flexibly. The guides support employers to realise the ambition of 'We Work Flexibly' within the NHS People Promise. This ambition gives our NHS people greater choice over their working patterns, this will help them to achieve a better work-life balance and ensure the NHS remains an employer of choice.  
The line manager guide offers support and highlights pathways to successfully lead a flexible team, helping managers and leaders put structures and processes into place so flexible working is an option for all.  
The guide for individuals supports our NHS people to preparing for positive conversations around flexible working requests. It can support the best chance of finding a solution that works for them, their team, and their organisations. 
Providing more varied opportunities to deliver care can only help retain our staff and improve outcomes for our patients. Read our improving staff retention guidance to consider the key areas, including flexible working and flexible retirement, which impact on workforce retention.  
Further resources: