News
Free courses available for jobs in healthcare
Employers should encourage their workforces to access the new fully-funded courses as part of the National Skills Fund.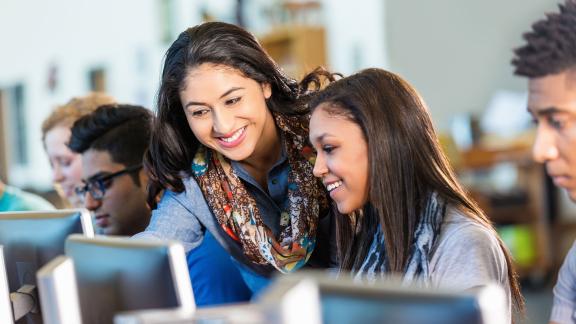 Staff working in the NHS can access hundreds of fully-funded courses to gain a level three qualification as part of the the National Skills Fund. As an employer, you can encourage your existing workforce to take advantage of these free courses and upskill in different areas.
The courses aim to help people gain the valuable skills they need to improve their job prospects, support economic recovery and boost the supply of skills that employers require. The National Skills Fund level three adult offer can also be delivered in the workplace.
From April 2022, the courses are available to any adult aged 19 and over who wants to achieve their first full level three qualification, which is equivalent to an advanced technical certificate or diploma, or two full A levels. Those aged 19 to 23 are also able to access any additional qualifications made available through this offer for free via the adult education budget. 
Those who already have a level three qualification or higher, but earn below the National Living Wage annually (£18,525 from April 2022) or are unemployed can also access these qualifications for free. This is regardless of any qualifications they already have. Individuals who don't already have a level three qualification, regardless of how much they earn or their employment status are also still eligible.
Qualifications that will be relevant to NHS organisations will initially include:
health and social care
business management
accounting and finance
public services
medicine and dentistry.
The level three adult offer is part of the Lifetime Skills Guarantee announced by the Prime Minister in September 2020. This offer is a long-term commitment to remove the age constraints and financial barriers for adults looking for their first level three qualification so that they can access training to enable them to progress.
Further details of the free courses and qualifications available including details on how individuals can apply can be found on the government website and the Skills For Life campaign website. 
Find out more about upskilling your workforce through apprenticeships, traineeships. T Levels and work experience.