News
The future of human resources and organisational development
NHS England and NHS Improvement has outlined the ten-year strategy for the human resources and organisational development services in the NHS.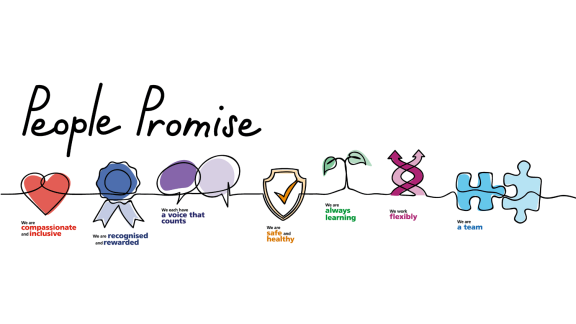 The NHS of 2030 will have evolved from the service we work in today. This new report provides a vision to 2030, for how human resources (HR) and organisational development (OD) across the NHS will be transformed to support the delivery of the NHS People Plan.
Growing evidence links staff wellbeing and retention to high quality care and better patient outcomes. The recovery of our people and services is a key priority in the 2021/22 Operational Planning Guidance. The NHS people profession, which compromises of HR and OD practitioners, and the services they deliver, are essential to achieving this.
By drawing on the voices of NHS staff, leaders and people professionals, this report tells a story of 'good to great'. It builds on the aptitude demonstrated by the profession through the pandemic response and identifies calls to action at every level (national, systems and providers) under eight clear vision themes.
Danny Mortimer, Chief Executive of NHS Employers said: "There is important recognition of the role that NHS people professionals play in the transformation of services to improve population health. NHS Employers looks forward to working with the NHS England Chief People Officer and her team to support the delivery of the report's actions."
Download The future of NHS human resources and organisational development report in full.