News
GMC consultation on the future of good medical practice
The General Medical Council (GMC) is asking for feedback from employers on an updated version of its Good Medical Practice guidance.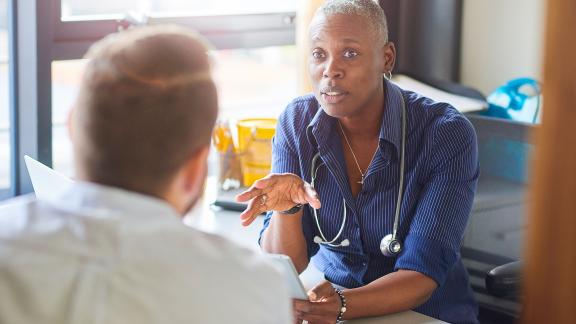 The GMC wants to hear employer views on whether the guidance is accessible and how they can best support its implementation across primary and secondary care.
Employer insight will help make sure that the Good Medical Practice guidance supports workplace cultures where medical professionals can thrive and deliver high-quality patient care.
Share your views by 20 July 2022.
Good medical practice 
This guidance sets the standards of professional behaviour and patient care expected from all doctors in the UK and is designed to help doctors navigate the professional and ethical challenges they face. Since the current version was published in 2013, the way we access care has evolved and the pandemic has accelerated different ways of working.
The GMC reflected on the feedback they've heard about healthcare settings, what makes them positive places to work and safe places for patients, and have focused the proposed changes around four main themes:
Tackling discrimination and promoting fairness and inclusion
The GMC has introduced a duty to not abuse, discriminate against, bully, exploit, or harass anyone, or condone such behaviour by others. The guidance is also strengthened around what it says about inappropriate sexual behaviour between colleagues. 
Working in partnership with patients
There is an emphasis on the responsibility of medical professionals to help patients make decisions for themselves. This includes a new duty to find out what matters to patients, so this can guide discussions about their care and treatment options. 
Working effectively with colleagues
The updated guide will highlight the need to show respect for the skills of all colleagues and to listen to their contributions.
Leadership and organisational culture
A new duty to encourage medical professionals to develop leadership skills appropriate to their role has been added and it emphasises the important part that medical professionals play in collectively shaping positive and inclusive cultures.
Share your views
Information on how to take part in the consultation can be found on the GMC website.