News
GMC report: the state of medical education and practice 2021
This annual report can be used by employers to improve how they plan their medical workforce and deliver safe, high-quality care.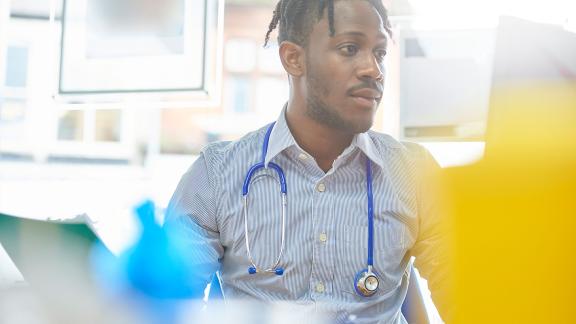 Long-standing staffing and service culture issues have been made worse by the impact of COVID-19 and the positive experiences many doctors had during 2020 have not all been maintained into 2021, the General Medical Council's (GMC) report warns.
Today the GMC has published its annual report, The State of Medical Education and Practice in the UK, 2021. This year the report looks at how the pandemic and recovery of services is affecting doctors' working environments and medical practice. 
It also explores the experiences of those undertaking and delivering postgraduate training, and the factors influencing the shape of the medical workforce, and the learning that can be taken forward to support both doctors and patient care.
The GMC emphasises that high workloads are associated with doctors feeling unable to cope, which results in an increased risk of dissatisfaction and burnout.
Over two thirds of doctors who responded to the survey reported workload pressure being a barrier to patient care. 

There is also some concerning evidence of differences in the experiences of particular groups, such as disabled doctors and doctors from a black and minority ethnic (BME) background.

More than 80 per cent of those planning to leave for reasons other than retirement, cited the impact of work on their wellbeing as a factor. 

There is also evidence of a sustained increase in the proportion of doctors taking initial practical steps towards leaving the profession altogether, up from 3 per cent in 2019 and 4 per cent in 2020 to 7 per cent in 2021. 
However, there have been some positive changes, especially in relation to improved teamworking. The forthcoming regulation of physician associates and anaesthesia associates will further support those professions in helping to address workforce challenges.
To download the full report on GMC website.