News
Health and social care workforce planning
Health Education England's consultation remains open for evidence to support a review of the long-term strategic trends for health and social care.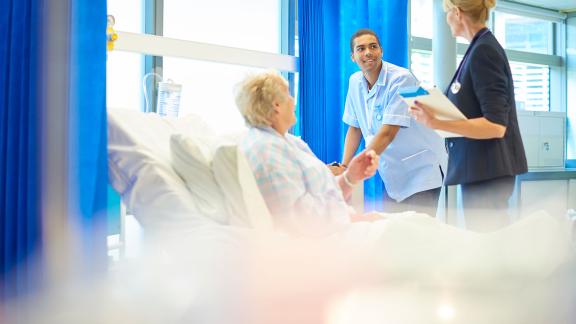 Health Education England (HEE) is currently consulting on the development of a new long-term strategic framework for the workforce across health and social care.
The open call for evidence is currently exploring key drivers of workforce supply and demand over the next 15 years and how these drivers are affecting, and will continue to affect, the required shape of the future workforce. 
NHS Employers is providing a collective response on behalf of the NHS Confederation and its members.
The call for evidence is broad and based on our engagement with members, our focus will most likely be in the following key areas:
population demographics (including population health, health promotion and prevention, workforce demographics and migration)

health inequalities

governance and regulatory environment

economy and public funding

expectations of working life (including flexible working, work related stress and attitudes to work-life)

technology (including AI, robotics, automation, digital health technologies, digital literacy)

service models (including current and future service models, integration, working across boundaries)

pandemic recovery (including current and escalating demand, public expectations, workforce recovery and vacancy rates).
Next steps
We would encourage employers to respond, where possible, with local data and details about the impact on workforce directly to HEE through the online evidence form. The closing date is 6 September 2021.
A copy of the call for evidence, questions and more information can be found on the HEE website.
This is the first specific opportunity to engage, but the conversation will be ongoing and we look forward to continuing our engagement with HEE through the NHS Confederation's networks.