News
HSJ Awards finalists announced
Read the full list of finalists for this year's awards, including Workforce Initiative of the Year.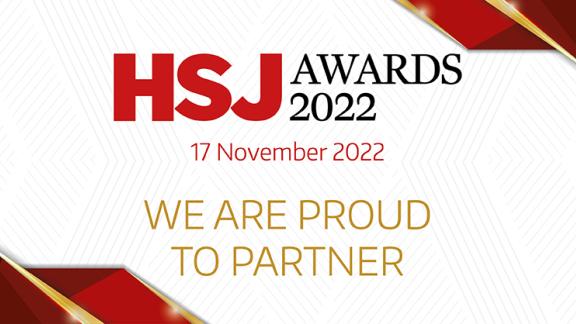 NHS Employers is proud to sponsor this year's HSJ Workforce Initiative of the Year award which celebrates projects that drive value and create efficiencies in the workforce.
This award is about recognising innovation in workforce development and judges will be looking for new strategic approaches to workforce planning to improve quality and productivity.
Shorlisted finalists
With over a 1000 entries, this year's awards programme witnessed an impressive range of applications, reflecting the breadth of innovation and care within the UK's healthcare networks.
Workforce Initiative of the Year award
Congratulations to the below organisations for making the 2022 shortlist: 
Birmingham and Solihull ICS, 'I Can' Programme
Connecting Futures Collaborative, A Regional Refugee Doctor Programme
East London FT, Essex Partnership University FT and Sheffield Health and Social Care FT, Clinical Associate in Psychology: An apprenticeship model for a future sustainable and diverse psychology workforce
Lancashire and South Cumbria Integrated Care Board, LAMP Programme
Lancashire Teaching Hospitals FT, Medical Intern Project
Modality Partnership, Thinking Outside the Box
NHS England, RefuAid, Talent Beyond Boundaries, Liverpool John Moores University and Partners, Refugee Nursing Support Programme
Northern Care Alliance FT, Planning for the Future
West London Trust , CAMHS Training and Progression Programme
Good luck to all finalists. The winners will be announced at the HSJ Awards ceremony on 17 November.
Find out more about the awards and see a full list of shortlisted organisations for all awards on the HSJ Awards website.