News
HSJ Awards winners 2022
Find out about the winners of this year's Health Service Journal (HSJ) awards, including the NHS Employers-sponsored Workforce Initiative of the Year.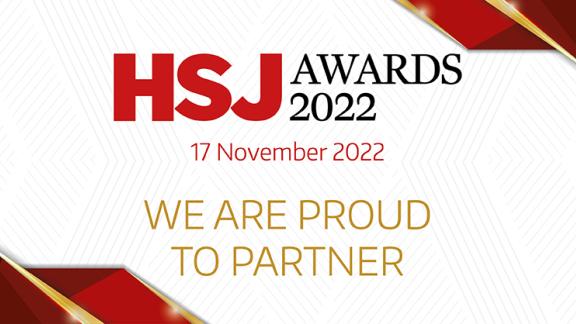 Last night (Thursday 17 November), the HSJ Awards celebrated the outstanding efforts and achievements that NHS teams across the sector have delivered.
East London NHS Foundation Trust (ELFT) and its partners Essex Partnership University Foundation Trust and Sheffield Health and Social Care Foundation Trust have won the HSJ award for Workforce Initiative of the Year, which NHS Employers is proud to sponsor. 
The Workforce Initiative of the Year award celebrates projects which drive value and create efficiencies in a flexible and adaptable workforce.
The three organisations winning entry is: Clinical Associate in Psychology: An apprenticeship model for a future sustainable and diverse psychology workforce. This programme was developed to address shortages of staff in the psychology workforce.
Judges said: "This was a very powerful and practical workforce initiative which hits the purpose of this award on the head."
Modality Partnership was highly commended for its Thinking Outside the Box project.
Congratulations too to all the other finalists in this category, which included:
Birmingham and Solihull Integrated Care System, 'I Can' Programme
Connecting Futures Collaborative, A Regional Refugee Doctor Programme
Lancashire and South Cumbria Integrated Care Board, LAMP Programme
Lancashire Teaching Hospitals Foundation Trust, Medical Intern Project
NHS England, RefuAid, Talent Beyond Boundaries, Liverpool John Moores University and Partners, Refugee Nursing Support Programme
Northern Care Alliance Foundation Trust, Planning for the Future
West London Trust , CAMHS Training and Progression Programme
Access a full list of categories and their winners on the HSJ website.