News
Join us in supporting South Asian Heritage Month
South Asian Heritage Month takes place from 18 July–17 August and aims to raise the profile and contribution of British South Asian history in the UK.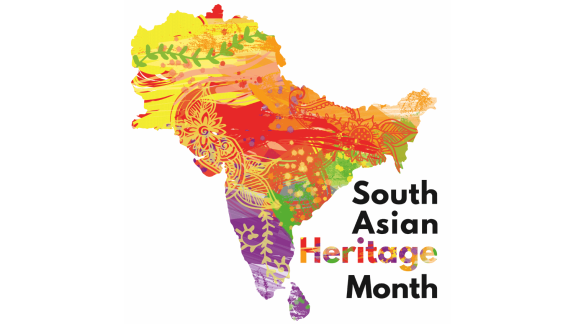 The theme for 2021 is 'celebrate, commemorate and educate' and over the next four weeks NHS organisations are encouraged to show their support for South Asian colleagues by getting involved.
First established in 2020, the month-long celebration provides a platform to help people better understand the diversity of present-day Britain.
Joan Saddler OBE, director of partnerships and equality at the NHS Confederation and co-facilitator of the BME Leadership Network said:
"10 per cent of the NHS workforce identify as Asian, and 30 per cent of medical staff working in the NHS are from an Asian background.

Whilst South Asian Heritage Month is still in its infancy, it's important we recognise the occasion, and use this as an opportunity to educate, and showcase the influence and contribution of staff from a South Asian background to health and social care."
The NHS Confederation and NHS Employers will be publishing a number of blogs during the month, profiling insights and experiences from health and care leaders. We are keen to hear from NHS organisations how they are getting involved, please email diversityandinclusion@nhsemployers.org with details of your activities.  

Visit South Asian Heritage Month to learn more about the campaign and access their calendar of activities.

To join the conversation on Twitter use #SouthAsianHeritageMonth.