News
Latest COVID-19 guidance for our NHS people
Details on how the latest COVID-19 guidance on home working, the COVID- 19 vaccine, self-isolation and COVID-19 testing impacts NHS staff.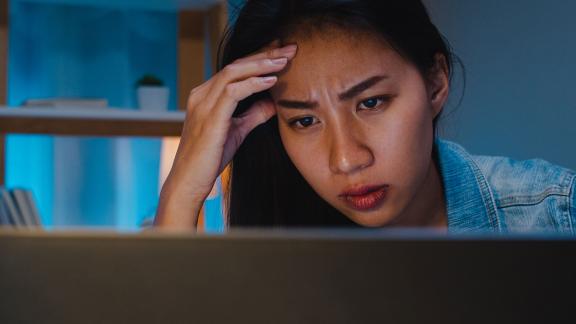 On 19 January 2022, the government announced that the measures put in place under Plan B in England in December 2021 will be lifted.
Homeworking
For NHS staff this means that from 19 January 2021 office workers will no longer be required to work from home.
Employers in the NHS should now talk to their employees to discuss and agree arrangements on whether they would like to return to the office. It is important to note that COVID-19 still remains a risk, therefore, employers should support their staff to work from home if they can to prevent the spread of the virus.  
Read our enabling and supporting staff to work from home web page for more information on how to support staff.
Full details of the new guidance can be found on the gov.uk website.
COVID-19 vaccination as a condition of deployment – key information
In November 2021, the Department of Health and Social Care (DHSC) outlined that all NHS employees who have direct, face-to-face contact with service users must receive a full course of an approved COVID-19 vaccine, unless exempt. This is a condition of deployment from 1 April 2022.
For our NHS people, this means that:
unvaccinated NHS employees must have their first vaccine dose by 3 February 2022, in order to have received their second dose by 31 March 2022 deadline

employers should plan redeployment processes for unvaccinated staff

where redeployment is not possible, unvaccinated employees can no longer be employed by the NHS.
Key resources to support employers
Self-isolation 
From 17 January 2022, the government has advised that self-isolation can end after five full days, following two negative lateral flow device (LFD) tests taken 24 hours apart on day five and day six. Read our news article Self-isolation changes for NHS staff with COVID-19 for more information.
NHS England and NHS Improvement has issued a letter providing guidance on NHS staff, student and volunteer self-isolation and return to work following COVID-19 contact. This letter details who can and can not attend work when in contact with a positive COVID-19 case and outlines the instances when self-isolation is required based on symptomology and vaccination status. 
Testing updates
From 11 January 2022, if an individual tests positive on an LFD, they should self-isolate immediately and register that result on the government website. This is a temporary measure in place whilst COVID-19 rates remain high. You can access further details about this change, including the exemptions to this approach in a letter written to the NHS by the deputy chief people officer and colleagues.
NHS Employers resources
We have updated our COVID-19 web pages with this information, signposting you to these latest government updates: