News
Launch of Join the Skills Revolution campaign
The Department of Education (DfE) has launched a new campaign to increase the awareness of work experience and industry placements.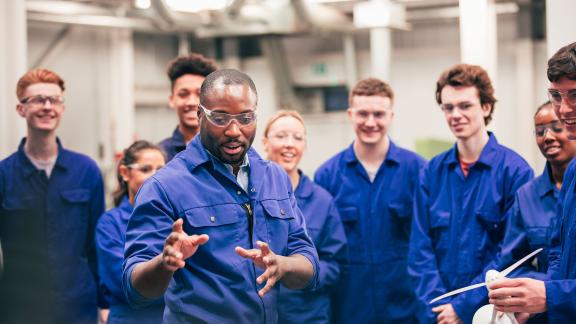 As part of the government's Plan for Jobs commitment, DfE has launched a series of skills campaigns to ensure skills are at the centre of this government's mission to not only recover economically from the pandemic, but to increase opportunity by investing in people so they can get the skills they need to get the jobs they want.
Join the Skills Revolution is a multi-channel campaign aimed at small and medium-sized enterprises to raise awareness and consideration of work experience and upskilling staff through apprenticeships, traineeships and T Levels.  A range of government programmes are available to support organisations in finding the right training and employment schemes to support recruitment pipelines on the government website.
Find out more about the campaign and how to get involved using the Join the Skills Revolution campaign toolkit. 
Other ways to get involved:
DfE is also looking for images of apprentices, trainees, or T Level industry placement students at work to use as part of the promotion throughout the national campaign. If your organisation has any photographs suitable for use, fill out the request for photography form.
To enhance the offer available to users of the employment programmes, there is also the Get the Jump campaign, bringing together all education and training choices for young people to help them get skills for life, signposting them to new pages on the National Careers Service.
There is also the Skills for Life campaign which aims to support adults to develop their skills by bringing together government-backed skills and training opportunities in a new single campaign.