News
Leeds OSCE test centre
The new Observed Structured Clinical Examination (OSCE) test centre at Leeds Teaching Hospitals NHS Trust is due to open on 9 May 2022.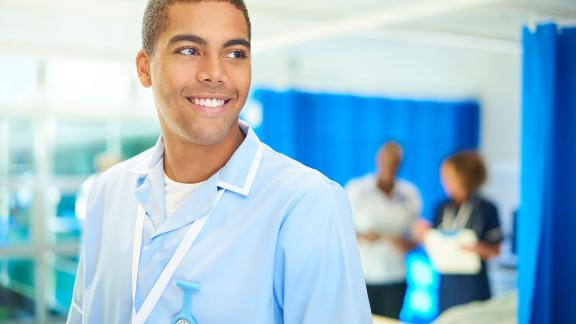 As of 19 April, the Leeds Teaching Hospitals NHS Trust site is taking bookings for the Observed Structured Clinical Examination (OSCE) and will open on 9 May.
The Leeds centre, along with another at Northumbria University, has been set up to address increased demand for OSCE testing.
The new test centre is only accepting bookings for the new test of competence and not the legacy option. Trusts should keep this in mind when making bookings.
Test of competence bookings 
We are aware that capacity remains limited at OSCE test centres, so in order to release test centre capacity across the system, the Nursing and Midwifery Council (NMC) is asking that trusts:
be flexible around dates for booking tests and look to all test centres when booking

avoid overbooking block tests and keep track of what has been booked

don't cancel bookings at existing test centres to rebook at new ones

confirm candidate details with test centres at least eight weeks before the test; these include the candidate's name, personal registration number, application type, and confirmation of which exam they will be sitting

check whether candidates will need the legacy or new test of competency, as these are booked differently

take time to ensure candidates who have failed their first attempt are fully ready to re-sit the test of competence.
Further information
For further information and guidance on the test of competence, please visit the NMC website.
To book a test at the Leeds site, please email leedsth-tr.oscebookings@nhs.net, or for general enquiries about the new centre, email leedsth-tr.oscecentre@nhs.net. You can also find information on the OSCE process and how you can support candidates on our recruitment of overseas nurses and midwives page.