News
Mental health of frontline staff 'a national priority'
Mental health leaders issue message of solidarity to frontline NHS staff.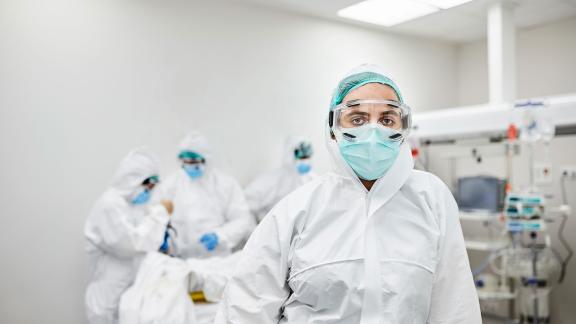 The leaders of 19 mental health organisations have signed a message of solidarity stating that the mental health of frontline staff during COVID-19 'must be a national priority'.
In an open letter to people working in health, care and education, the chief executives of mental health organisations, including the Samaritans, Mind, and the Mental Health Network, acknowledged the pressures faced by frontline staff and expressed appreciation for the courage, resilience and humanity shown during the pandemic.
The letter states that while some organisations have prioritised the wellbeing of staff, it has not been a 'universal experience' and stresses the importance of front line workers having access to mental health support.
It encourages staff to support their mental wellbeing by using the resources supplied by Our Frontline - a one-to-one support service offering resources, tips and ideas to look after mental health.
Our Frontline
Our Frontline can be reached between 7am and 11pm on 0800 069 6222 for people in England, or 116 123 from anywhere else in the UK.

Staff can also text FRONTLINE to 85258 at any time.
View the full details of this service on Our Frontline's website, read the message of solidarity and visit our support available for NHS staff page.