News
Mini Budget and UK growth plan 2022
Key points relating to health and care from the Chancellor's growth plan for the UK, which was outlined today in a mini Budget.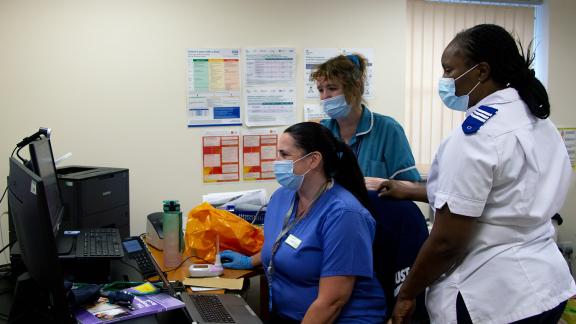 In a mini Budget today, the new Chancellor of the Exchequer Rt Hon Kwasi Kwarteng MP set out a growth plan of how the government will support households and businesses in light of the cost of living crisis, and announced measures intended to boost economic growth. 
Here we summarise the areas that impact the NHS and its workforce.
Key points relating to health and care
Employer National Insurance (NI) contributions and dividends tax will be cancelled, as will the interim NI tax increase for this year, with effect from 6 November 2022.

The health and social care levy was confirmed as being cancelled.

Additional funding for the NHS and social care will be maintained at the same level.

From 23 April, the additional rate of income tax will be abolished, to instead have a single higher rate of income tax of 40 per cent

Basic income tax rate will be cut to 19 pence in April 2023.

The government is taking action to make it easier to settle industrial disputes by ensuring meaningful employer pay offers are put to employees. Unions must put pay offers to a member vote, so that industrial action can only be called once negotiations have 'genuinely broken down.'

An energy bill relief scheme will reduce wholesale gas and electricity prices for all UK business, charities and public sector organisations, including hospitals. The scheme will provide a price guarantee equivalent to the one announced for households.
The NHS Confederation has published a briefing for members with summary and analysis of the announcements that impact health and care.
You can read the growth plan in full on the gov.uk website