News
Morecambe Bay NHS Trust is UK's most inclusive organisation
The Inclusive Top 50 UK Employers has been published, with the top spot going to University Hospitals of Morecambe Bay NHS Trust.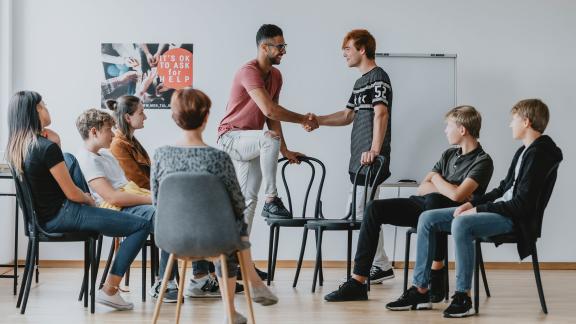 The list, published by Inclusive Companies, features UK based organisations that promote inclusion across all protected characteristics, across all levels of employment within their organisation.
Karmini McCann, Head of Inclusion and Engagement at Morecambe Bay said: "We are incredibly proud to be one of a number of NHS trusts to feature in the list, in a year that has truly shined a light on the power of inclusive leadership and inclusion networks in understanding and responding to the impact of Covid-19 on different groups - working together to keep each other safe while caring for those we serve."
The trust took a number of steps to improve inclusion which included; the development of a number of staff inclusion networks; investment in skills development by running inclusive behaviours workshops and a inclusive leadership programme; and a monthly inclusion and diversity publication.
As a participant of the NHS Employers Diversity and Inclusion Partners programme the trust has been able to access diversity and inclusion learning from other organisations across the NHS and wider public and private sector, through formal learning and networking events, advice and support, and informal networks.
NHS Employers recently published a case study which highlights some of the work the trust has done to improve equality and the experiences of staff living with a disability.
Other NHS organisations that made the Top 50 list include:
Lancashire Teaching Hospitals NHS Foundation Trust
Leeds Community Healthcare NHS Trust
Northern Care Alliance NHS Trust
The Royal Orthopaedic Hospital NHS Foundation Trust
Lancashire and South Cumbria NHS Foundation Trust
Avon & Wiltshire Mental Health Partnership NHS Trust
Further information
Access the Inclusive Top 50 Employers List and download our new understanding disability infographic to find out how you can support staff with disabilities in the workplace.