News
Most recent updates to the International Recruitment Toolkit
The latest quarterly updates have been made to the International Recruitment Toolkit.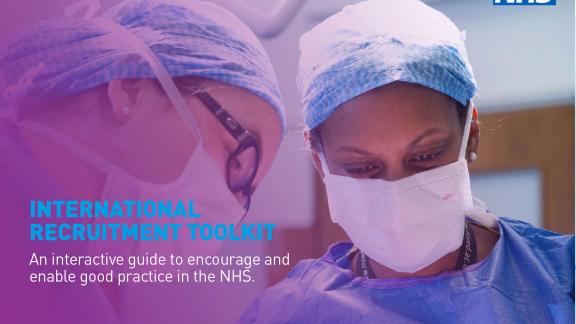 NHS Employers has updated our International Recruitment Toolkit to reflect the current employment context and link to the latest tools and resources.
The updated resource provides guidance, top tips, and best practice on planning, preparing, implementing, and evaluating your international recruitment activity.
The latest version includes: 
top tips and a checklist to improve retention of international staff

links to Nuffield Trust research on return on investment for overseas recruitment

new best practice examples on supporting internationally-educated nurses through foster wards

links to the International Recruitment We Are the NHS campaign

updated information on English language testing and OSCE centres.
Find the toolkit on our website.
If you have any good practice overseas recruitment examples you would like to share, please contact workforcesupply@nhsemployers.org. And please share your feedback on the toolkit using the online form available.