News
National freedom to speak up policy updated
An updated national freedom to speak up policy and new guidance have been published to support leaders and line managers.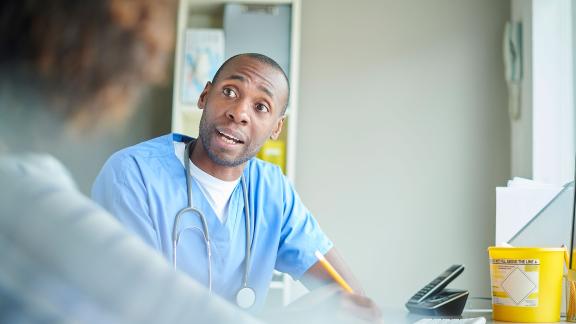 NHS England has published a revised national freedom to speak up policy and, in partnership with the National Guardian's Office, has produced new guidance for leaders and line managers with an accompanying reflection and planning tool.
The NHS People Promise commits to ensuring that "we each have a voice that counts, that we all feel safe and confident to speak up and take the time to really listen to understand the hopes and fears that lie behind the words".
The revised national freedom to speak up policy provides the minimum standard for local freedom to speak up policies across the NHS, meaning that people who work in the NHS know how to speak up and what will happen when they do. It is designed to be inclusive and support resolution by managers wherever possible. Read the revised policy in full for more information.
New guidance supports line managers to encourage a listen-up culture and senior managers to develop a follow-up culture. Ultimately, creating a safe space for anyone to raise concerns, and confidently knowing their concerns will be listened to and followed up. View the guidance on the NHS England website.
NHS England has also developed a self-reflection and planning tool to be used in conjunction with the guide. This enables employers to highlight where they are succeeding, and areas that may need development. Having a speaking up and listening culture is critical to enabling an open dialogue, including time for reflection and learning, when things go wrong.
All NHS trusts and foundation trust boards have been asked to update their local policy to reflect the new national template by the end of January 2024. By this time, they should have also seen the outputs from using the self-reflection tool and provided at least one progress update.