News
National Supported Internship Day
Today - Monday 27 March 2023 - is the first-ever National Supported Internship Day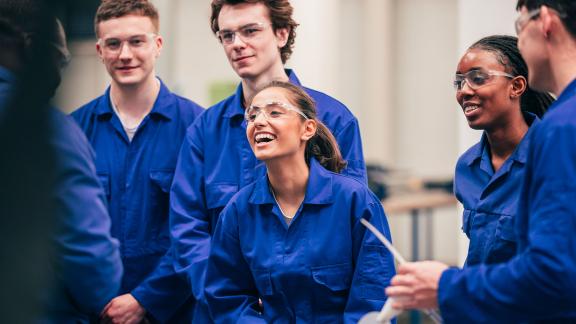 National Supported Internship Day aims to raise awareness and understanding for supported Internships, and the support they give people to transition into work. It also highlights how supported internships can have a positive impact, not only on the life outcomes of the interns that take part, but on the host organisations and wider society. 
Launched by DFN Project SEARCH and supported by NHS Employers, the day also recognises that less than five per cent of people in England with a learning disability and/or autism who are known to local authorities go on to secure paid employment, compared to 80 per cent of their peers, and how supported internships can help to resolve this. It encourages employers to consider how young adults with a learning disability and/or autism face everyday misconceptions and pre-set work cultures that all-too-often unfairly shape their lives. 
Find out more about National Supported Internship Day and discover programmes in your local area by contacting your regional lead at NTDi, DFN Project SEARCH or BASE. 
Learn about the NHS Learning Disability Employment Programme on how to support the development of local and national solutions to remove barriers and increase employment opportunities for people with a learning disability and/or autism in the NHS.