News
New guide launched to help systems get started with integrated working
Today (19 October 2022) we have launched a new guide that provides tips and insight to help system leaders start to think about integrated working.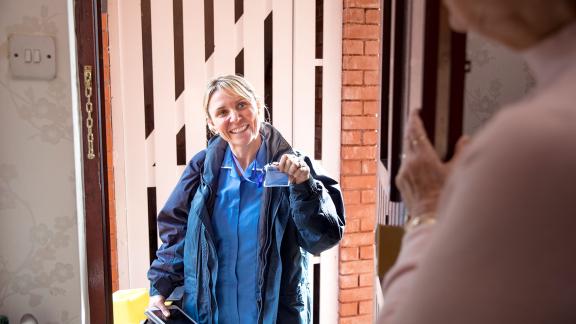 NHS Employers has launched a new guide to help employers in health connect across all parts of the system to deliver personal, person-centred care to their local populations now and in the future.  
On 1 July 2022, 42 ICSs were established across England to make it easier for local areas to work together successfully. ICSs are working to develop a workforce that integrates and connects across all parts of the system.
To help systems understand this new way of working, NHS Employers has worked in partnership with Skills for Care (SFC) and the Care and Health Improvement Programme, which is a collaboration between the Local Government Association (LGA) and Association of Directors of Adult Social Services (ADASS) to produce a new guide that provides tips and insight to help systems consider what is needed to successfully integrate their workforce thinking.  
This guide is aimed at ICS workforce leads, chief people officers, directors of adult social services (ASC), chief executives, human resource (HR) directors, elected members including ASC portfolio holders and chairs of health and wellbeing boards, and those who are responsible for integrated workforce thinking across health and social care.   
This guide will help systems to:  
understand what is meant by integrated thinking across systems and how it can support the development of integrated workforce plans 

understand what data is helpful in informing a good integrated workforce plan 

learn from examples and tips from ICSs that have had success with integrating across their systems

find external resources on integrated workforce planning.  
We understand that every ICS will be at a different stage in their journey towards integration, therefore, this guide has been produced to support you in whatever stage you have reached.