News
New infection prevention and control guidance for respiratory infections
Details of revised UK infection prevention control guidance and manual on the return to pre-pandemic measures.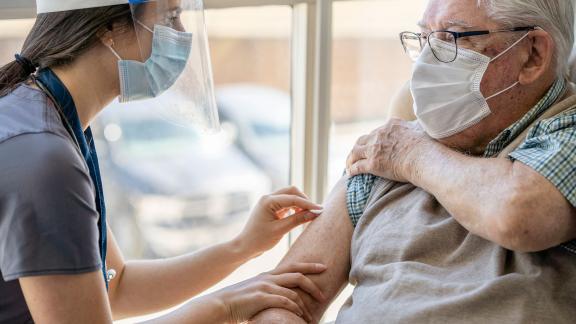 On 14 April 2022, the UK Health Security Agency (UKHSA) published revised UK infection prevention and control (IPC) guidance. This considers the latest scientific evidence and feedback from local providers on the ongoing impact on capacity that IPC measures are having. The new guidance signals a step towards transitioning back to pre-pandemic IPC measures, including:
return to pre-pandemic physical distancing in all areas, including in emergency departments, ambulances and patient transport, as well as all primary care, inpatient and outpatient settings. This should be done in a way that maintains compliance with all relevant health technical memoranda and health building notes.
return to pre-pandemic cleaning protocols outside of COVID-19 areas, with enhanced cleaning only required in areas where patients with suspected or known infection are being managed.
This transition to pre-pandemic measures is supported by the publication of a national IPC manual and accompanying letter from NHS England and NHS Improvement. NHS organisations should make plans to assure locally that they have implemented the standard IPC measures outlined in this manual as soon as possible. UK IPC guidance continues to recommend all healthcare organisations should undertake local risk assessments to ensure safe systems of work.
All providers should follow the new COVID-19 testing arrangements introduced from 1 April, which outlines implementation of UKHSA's advice on NHS patient and staff testing, including agreed protocols for the use of PCR and lateral flow devise (LFD) tests.
NHS Employers resources
We continue to update our COVID-19 web pages information:
For more information read the revised guidance and accompanying manual and letter in full.