News
New International Retention Toolkit published
Our new toolkit explores actions employers can take to ensure internationally recruited staff build lasting careers in the NHS.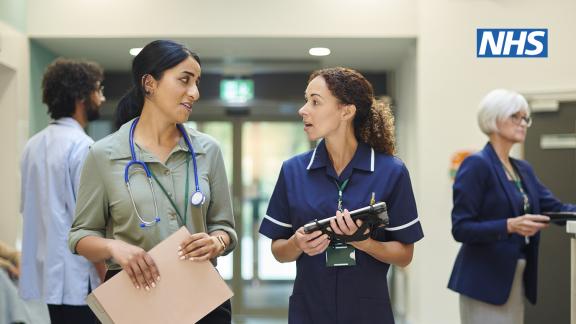 Today (Wednesday 10 May), we have published a new toolkit for line managers and employers to support the reduction in turnover of international staff by improving their experience at work.
Developed in collaboration with NHS England, it is hoped that the toolkit will then enable organisations to help overseas staff stay, thrive and build lasting careers in the NHS.
The new International Retention Toolkit is designed as a one stop shop to provide information, resources and best practice examples on what organisations, systems and regions are already doing to create the conditions for all international staff to thrive, based on four pillars:
It should be used alongside the International Recruitment Toolkit to support your approach to recruiting and retaining international staff.
You can view and explore the International Retention Toolkit on our website. You can also find the International Recruitment Toolkit on the site.
#StayAndThrive podcast
As part of the development of the International Retention Toolkit, we have produced and published a new podcast which looks at the #StayAndThrive programme. 
The podcast offers advice on how often simple, practical actions can support international staff to stay and thrive and how working collaboratively has enabled the community to share knowledge and practice across different regions.
Listen to the podcast via the NHS Employers website.