News
New maternity leadership training
A new training programme for senior leaders in maternity and neonatal services will address Ockenden Review recommendations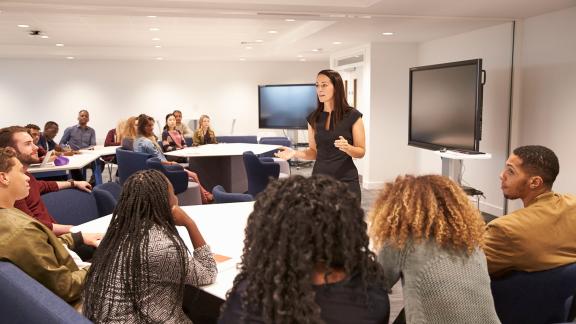 A new leadership programme aimed at senior maternity and neonatal leaders in England has been announced by the Department of Health and Social Care.
The programme will be rolled out later this year and will equip maternity leaders with the skills and knowledge to improve workplace culture and facilitate greater collaborative working between nurses, doctors, midwives and obstetricians.
The programme has been developed in response to recommendations from the Ockenden Review which highlighted the importance of strengthening maternity leadership and oversight and the need to foster more collaborative approaches within maternity and neonatal services.

The review, published in December 2020, highlighted the issue of disconnect between 'ward and board' in maternity services and the importance of multi-disciplinary training, escalating concerns to senior leaders, and applying lessons learned from serious incidents.
The programme will provide training and ongoing support for NHS trust board safety champions, heads of midwifery, clinical directors of neonatal and clinical directors of midwifery, leaders of local maternity systems and regional chief midwives.
Further details of the programme are available on the Gov.UK webpage.

You can also read and download Donna Ockenden's independent review.