News
New programme launched to improve adult numeracy skills
Free numeracy training available for those over 19 who do not currently have a maths GCSE at grade C/4 or above.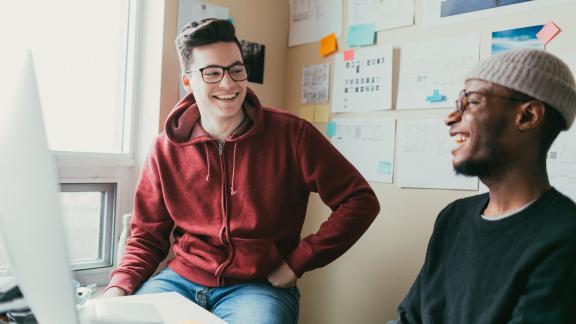 The government has launched a new programme to help adults improve their numeracy skills. 
Launched in Spring 2022, Multiply is a £560 million investment into adult numeracy across the UK. This programme offers a valuable opportunity for staff who would like to build confidence with numbers, both in life and at work. By developing the numeracy skills of your workforce, you can increase retention, boost productivity and unlock further training and development opportunities.
Government statistics suggest that up to 17 million adults across the UK have numeracy skills equivalent to that of primary school age children, highlighting the importance of improving numeracy skills across the NHS workforce.

The programme will be available to any adult over 19 who does not currently have a maths GCSE at grade C/4 or above (or equivalent qualification) and is intended to be offered either online or in-person on either an intensive or a part-time basis. The programme will be free for those that meet the above criteria.
Numerous local offers, services, and courses will become available throughout the autumn.
The Find a Course tool can help you find Multiply offers in your area, and you can use this quick numeracy quiz to identify the numeracy needs of your staff. We would recommend contacting local providers too, such as further education colleges, as the Find a Course list is not exhaustive and there might be other offers available.
A national campaign directing learners to the Multiply programme will launch on October 24. We would encourage employers to consider advertising the programme as close to this date as possible. This Multiply comms toolkit page contains advice and tools that can help you design and maximise the effects of your Multiply comms campaigns.
Further information on this programme and upcoming platform is available on the Skills for Life website.
If you would like further support or have any questions, please contact Multiply.LOCALALLOCATIONS@education.gov.uk