News
New staff experience web section
Our new web section features key staff experience guidance and resources.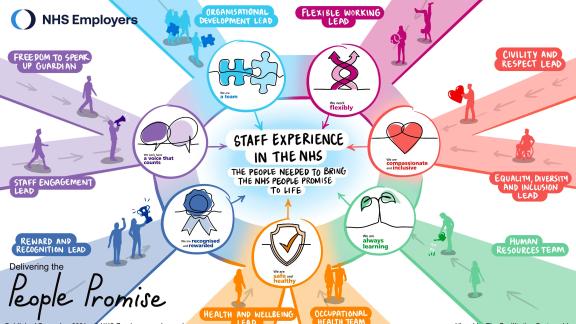 Take a look at our new staff experience web section that has been created to make it easy for you and your organisation to access guidance and resources in the staff experience space.
Our new staff experience web section will provide you with:
information on why staff experience is so important

how you can turn the ambitions of the NHS people promise into actions

access to a range staff experience resources and guidance to guide you and your organisation in taking a step forward in this space.
When excellent staff experience is achieved, staff become inspired to be the best people they can be at work which in turn delivers the best patient care. To achieve excellent staff experience employers must create an environment where staff can succeed, feel valued, supported, and encouraged.
Find out more about staff experience and why it is so important for our NHS people.