News
New standards for food and drink
NHS England has developed standards for food and drink served in the healthcare system.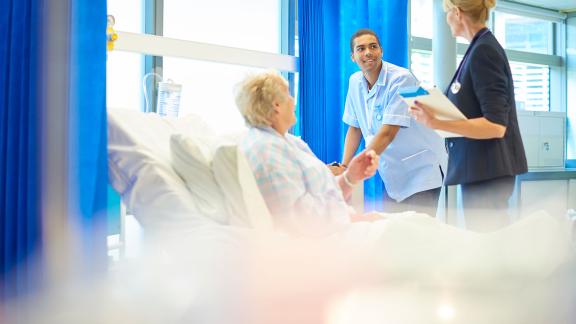 NHS England (NHSE) has released new standards outlining how NHS organisations can ensure the quality and sustainability of their food and drink provision.
All employers in the NHS have a responsibility to provide the highest level of care possible for patients, staff and visitors. This responsibility includes the quality, nutritional value and sustainability of the food and drink that is served, as well as the overall experience and environment in which it is eaten.
The food leadership team at NHSE recognises there is a large variety of food and drink standards across the country. Therefore, the publication of the standards is an important step to implementing consistency.
The healthcare food standards and strategy group was set up by NHSE to consider and follow on from, the work started by the hospital food panel in 2014.
For further information, please refer to the full national standards for healthcare food and drink.