News
NHS ambulance worker honoured at Prince's Trust Awards 2022
Assistant ambulance practitioner Tania Makwana took the prize for rising star at the prestigious annual awards.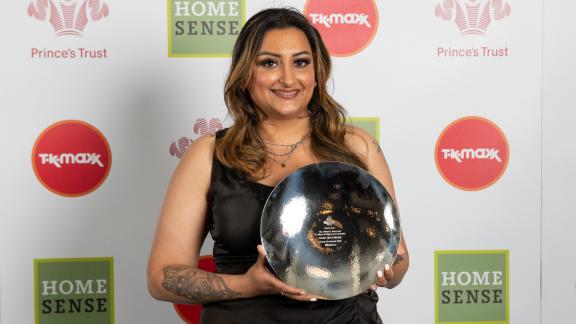 An assistant ambulance practitioner with the London Ambulance Service scooped an inspirational prize at the star studded Prince's Trust Awards held in London this week.
The annual awards celebrate the extraordinary achievements of just some of the young people supported by the charity who have succeeded against the odds and improved their life chances. 
Tania Makwana received The Prince's Trust's National Marvel Rising Star Award after overcoming challenges including homelessness and domestic abuse to land her dream job with the London Ambulance Service.
Tania came to the role after spotting an advert on Instagram for The Prince's Trust's get started with the ambulance service programme in 2020. She enrolled and thrived on the programme and with the support of her Prince's Trust mentor was offered the position of assistant ambulance practitioner in January 2021. 
Talking about her story, Tania said: "When I was little, I would watch shows and saw how the ambulance service rescued people, and I wished that someone would rescue and save me. But I grew up and became an ambulance worker and I rescued myself.
"Having a career is just amazing. I'm 31 now and this is the only time I've ever been happy – my life has only just begun." 
You can read more about Tania's story on the London Ambulance Service website.
The Prince's Trust awards aired on ITV on Thursday 26 May. You can watch it back on ITV Hub. 
NHS Employers is supporting The Prince's Trust health and social care programme to improve access for young people from a range of backgrounds, including those from lower income backgrounds or those affected by long term unemployment, to find good work in the health and social care sector.
The programme includes virtual or face-to-face pre-employment sessions that give young people a real understanding of the sector. Each young person is supported by a mentor as they go through the programme and start employment, helping to retain them in the workforce.
For more information on the programme visit our web pages or email workforcesupply@nhsemployers.org.