News
NHS Confed and national bodies write to the Prime Minister
Read the letter to the Prime Minister from NHS Confed and national bodies asking to urgently address the undersupply of NHS staff.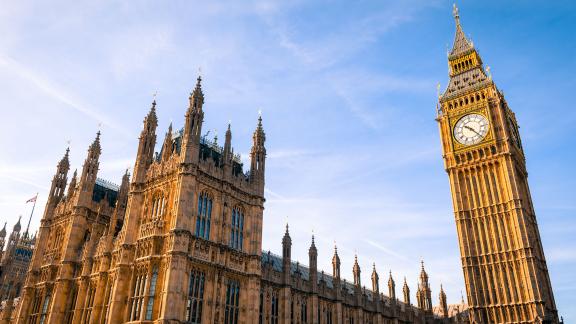 The NHS Confederation, NHS Providers, the British Medical Association, the Royal College of Nursing, the Academy of Royal Medical Colleges and Unison have penned a joint letter to the Prime Minister warning of the 'very real risk' that if NHS staff leave, a vicious circle will be created where 'staff vacancies are the greatest threat to the retention of NHS staff'.
As the NHS reviews its priorities after the impact of COVID-19, our members across all parts of the NHS workforce are clear that action to address the chronic undersupply of NHS staff, particularly in our degree level professions, is urgently required.
The vacancies we see across services are putting strain and stress on teams within NHS services. This was the case before the pandemic but is thrown into stark relief by the experience of the last 12 months and there is a very real risk that these vacancies are the greatest threat to the retention of our people.
This letter calls on the government to make addressing the chronic undersupply of NHS staff a priority and underlines that the NHS People Plan has yet to properly address the following key questions:
What the workforce requirements for delivering the NHS Long Term Plan are in each geography within the NHS.
The areas of greatest risk and greatest need across the NHS workforce both in terms of service delivery and roles.
The educational, training and infrastructure costs of increasing supply.
The timescales for increasing supply, and the respective roles of international and domestic markets.
Danny Mortimer, chief executive of the NHS Confederation, said:

"We desperately need the government to give the people working in the NHS hope that the gaps in their teams will be filled in the longer term. It is deeply worrying that far too many NHS staff feel that they are unable to do their job properly because they simply do not have enough colleagues to support them. This, combined with the working conditions they have found themselves under during the pandemic, as well as the pressing need to tackle both the long-term impact of the pandemic on people's physical and mental health and waiting times, means staff the NHS and its people cannot meet the needs of their patients and that we start to see a haemorrhaging of our staff.

"In terms of staffing numbers, the NHS did not go into the pandemic match fit and this fact has been thrown into even greater relief by the experience of our workforce over the past twelve months."
Find out more and read the letter in full on the NHS Confederation website.