Press release
NHS Employers responds to revised pay offer to health unions
Chief executive of NHS Employers, Danny Mortimer, responds to revised pay offer to health unions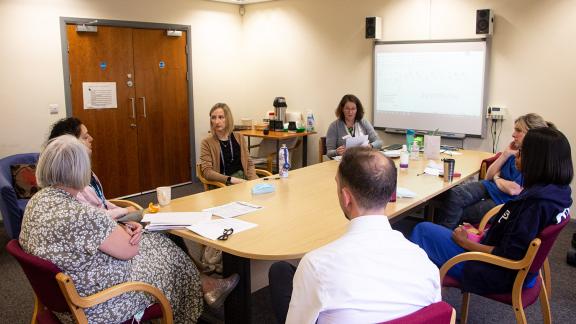 Responding the news of the government's revised pay offer to health unions, Danny Mortimer, chief executive of NHS Employers said:
"The offer in principle from the government to trade unions ratified on 16 March by the NHS Staff Council (which brings together trade union and employer representatives) is a positive step for NHS teams and their patients. If accepted by trade union members, it will end a year of increasingly disruptive dispute between NHS staff and the government, which has seen many staff deciding to take unprecedented levels of industrial action across England.
"I want to extend my thanks to Mr. Barclay, Ms. Gorton and all those from government, trade unions and employers for the work they have done to reach this position. We will now play our part in explaining (and hopefully implementing) the government's investment in pay in both the current year and the next. We also look forward to working with our trade union colleagues to further improve the retention, protection and career development of NHS staff as set out in the deal.
"Employers in the NHS will hope that the willingness of the government to invest in resolving the pay dispute with non-medical staff will help pave the way for medical unions to enter negotiations to address their concerns.  Only through dialogue can all sides find a way forward which benefits the workforce involved, and ultimately the public we are privileged to serve."
Further information
Further details of the government's revised pay offer for staff on Agenda for Change contracts for 2022/23 and 2023/24.