News
NHS Employers' response to a government consultation on workforce disability reporting
NHS Employers has submitted a response on behalf of the NHS, following a government consultation on workforce disability reporting.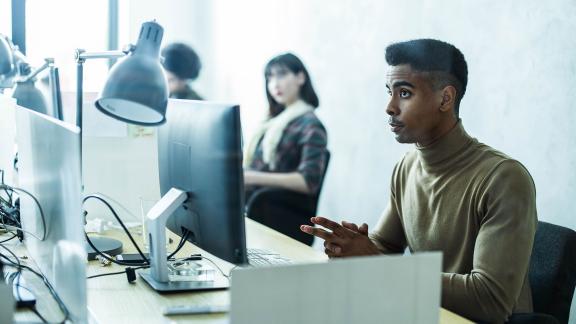 To help inform the response, NHS Employers undertook a survey to gather the views of NHS organisations and staff.  A mix of views were received which both supported the proposal, and raised concerns.
Key points from our response include:
The inadequacies of the Equality Act definition of disability and the need to reflect physical and psychological aspects of disability. A better and more nuanced definition of what constitutes disability in 2022 is vital to any system/measurement process going forward.

Concerns about the mandatory nature for the proposed data collection - as this may force staff to declare their disability and in doing so, they may suffer detriment in the process.

Overwhelming agreement that 'employees identifying as disabled' is a useful statistic to report, and should be used alongside other factors to ensure a more intersectional and holistic approach to workforce development.

The NHS already reports on workforce disability through the NHS Workforce Disability Equality Standard (WDES). This is a useful tool for capturing the lived experience of disabled staff working in the NHS.

Future support is welcomed, with the development of clear guidance and tools on disability workforce reporting, together with good practice examples of raising awareness and supporting managers.
Paul Deemer, head of diversity and inclusion at NHS Employers said:
"Since 2019, the NHS has been in the unique position of being the only sector/organisation that has had a mandated workforce disability reporting standard in place. It has experienced the challenges and opportunities that have been represented through the introduction of such a mandated requirement."
"The WDES has provided a platform for employers within the NHS to undertake the focused work that is needed to reduce the inequalities that disabled staff experience in the workplace. It helps organisations better understand the barriers and challenges that they face in terms of recruitment, career progression and getting their voice heard."
Access our response to the governments' disability workforce reporting consultation. Find out how you can support disabled staff in the workplace and learn more about the NHS Workforce Disability Equality Standard.