News
NHS staff isolation approach following updated government guidance
This page outlines the guidance changes on self-isolation for health and care staff.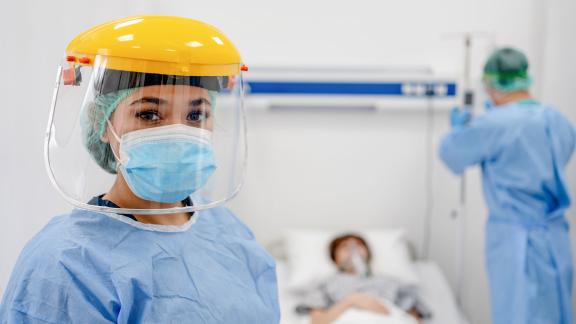 On Monday 19 July 2021, Public Health England (PHE) updated their guidance on self-isolation for health and care staff.
It sets out that if there is a risk that staff absence would lead to potential patient harm, then staff who are fully vaccinated (14 days post second dose) may be brought back to work ahead of the self-isolation period. This should only be done following the completion of a local risk assessment.
A letter to the NHS from Ruth May chief nursing officer, England, Professor Stephen Powis national medical director and Prerana Issar chief people officer for the NHS on 19 July, includes considerations as part of your local risk assessments to help with local decision-making processes and support appropriate flexibility.
This approach is to support organisations to reduce the pressure, this flexibility should not be seen as a means to bring back all staff that are absent. The guidelines give employers the 'right to allow' not to 'compel' staff to return to work.
These guidelines will be kept under review as the arrangements for self-isolation change over the coming months so ask employers to visit the PHE website for the latest guidance.
Further resources to support you: