News
Nurses exempt from quarantine when travelling from red-list countries
NHS nurses are exempt from quarantine on return from red-list countries, the government has announced.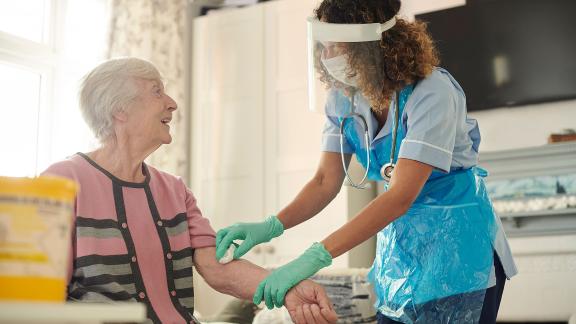 The government has published guidance today (23 April) detailing how trusts can provide managed hospital managed quarantine accommodations to nurses who have travelled through red-list countries. This has been provided as an alternative to hotel managed quarantine as part of the managed quarantine service (MQS).
The exemption only applies to NHS nurses (SOC code 2231) coming from or travelling through red-list countries to take up immediate NHS employment in England. This does not apply to family members or dependants or other occupation codes, who will have to use the MQS .
Before departure, trusts will need to provide the nurse with a letter setting out their eligibility for the exemption, for the benefit of Border Force officials on arrival. It is vital that all details are accurate to ensure the nurse has no problems entering the country. Border Force may contact trust international recruitment leads directly to confirm planned employment and check details to mitigate fraudulent use of this exemption. Please ensure up-to-date contact details are provided, including out of hours contact details if possible.
A template letter will be sent to trusts by NHS England and NHS Improvement but details which need to provided include:
full name
date of birth
name of employing trust and trust contact number
passport number
Certificate of Sponsorship number
date of arrival
arrival airport.
Key points
Eligible nurses will be exempt from using the red-list MQS if a compliant NHS trust arranged travel and accommodation can be arranged.
Nurses can travel and quarantine in hospital managed accommodation in groups of no more than six.
The exemption does not cover nurses already employed by the NHS or nurses returning from abroad for any other reason (for example, holiday or visiting family).
All control measures (including social distancing, wearing face coverings, and handwashing) are required during travel and in communal accommodation areas. If a trust cannot provide suitable travel and accommodation but working together regionally, trusts may use the MQS.
For more information on pre-arrival, transportation, and accommodation requirements please refer to our quarantine web page.
Please read the detailed guidance on GOV.UK for more information.