News
Nursing Times Workforce Awards 2022
Entries are now open for the Nursing Times Workforce Summit and Awards.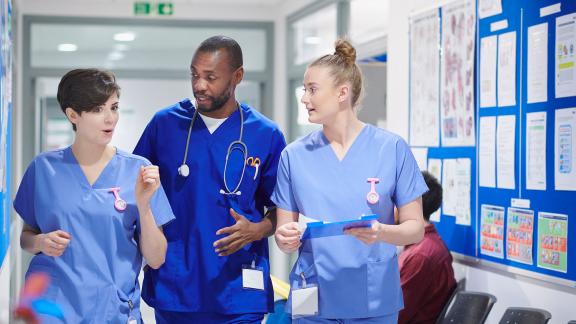 Taking place on Tuesday 22 November 2022 at the Hilton London Metropole, NHS Employers is once again proud to be sponsoring the best staff wellbeing initiative category at the Nursing Times Workforce Awards.
This award is aimed at an employer that has demonstrated a continued commitment to the mental and physical wellbeing of its staff, and that really stands out from the crowd with its offer. 
We continue to see and hear about the amazing work you are doing (and have done so for many years) supporting your colleagues with your health and wellbeing strategy and commitment to working so hard to help your organisation create a positive staff experience, so please take this opportunity to promote your efforts and be recognised for them. 
The judges will be looking for meaningful quantitative and qualitative evidence that highlights:  
innovation  – originality of the plans and initiatives
value  – impact of the initiatives on staff evaluation surveys, supported with case studies and employee feedback that demonstrate meaningful activities and uptake from staff
leadership  – evidence of entrants championing their innovation across their organisation and more widely
adaptability  – initiatives that can be easily adopted by other organisations.
Further details, including how to enter, can be found on the Nursing Times Workforce Summit & Awards website.