News
Our Health Heroes awards nominations extension
The deadline for making nominations to the Our Health Heroes awards 2022 has now been extended to Tuesday 19 October.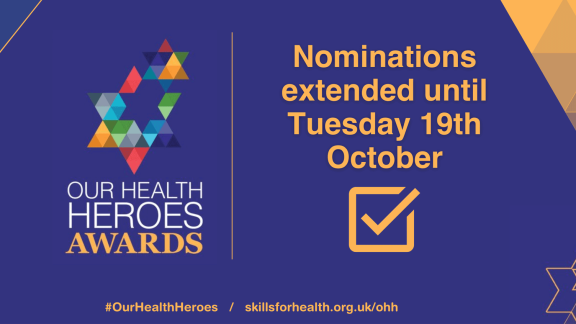 The Our Health Heroes awards highlight the fantastic accomplishments of many individuals throughout the healthcare industry and NHS Employers is proudly sponsoring the outstanding contribution award for the third year running.
The awards are an excellent opportunity to recognise and reward the hard work and dedication of our NHS people.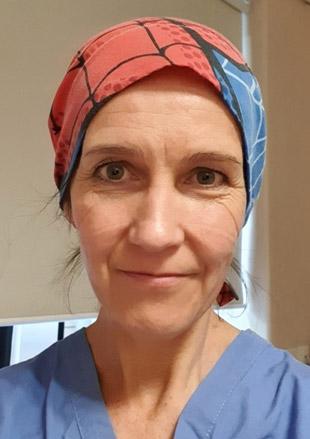 Last year's winner in the outstanding contribution category was Cordy Gaubert. A clinical specialist physiotherapist at Bradford Teaching Hospitals NHS Foundation Trust (BTHFT), Cordy won the outstanding contribution title for her integral role in the ongoing fight against COVID-19.
Cordy Gaubert worked tirelessly alongside her medical colleagues, to implement changes in service to accommodate the huge numbers of COVID-19 hospital patients. Throughout the pandemic, as lead ICU physiotherapist, she worked above and beyond her contracted hours, ensuring appropriate equipment is available to meet the needs of patients. 
Cordy also provided unrelenting support to the wider multi-disciplinary team within ICU and neuro physiotherapy, provided respiratory teaching to the huge numbers of staff redeployed to the medical wards and worked closely with those picking up discharged ICU patients. Meanwhile at home, she developed pathways of care to try and prevent complications of long-stay ICU patients, effectively bringing respiratory, musculoskeletal, and neuro-physiotherapy teams together in a unified way. 
Nominate your Health Heroes before 19 October 2021
There are many more inspiring stories to be told and you can give your valued colleagues the acknowledgement and recognition they deserve by making your nomination by Tuesday 19 October. 
Every individual who makes a nomination will also be automatically entered into a prize draw with the opportunity to win two VIP tickets to the award ceremony at London's Science Museum on March 24 2022.