News
Our new website
Welcome to the new look NHS Employers website.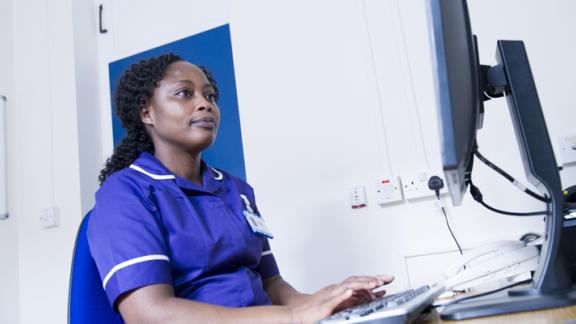 We are pleased to unveil our refreshed and upgraded web presence to make it easier for you to access our guidance and resources.
Key changes
One of the major pieces of feedback we received when surveying about our website was the difficulties in finding certain items and searching for content. Now it is easier to find what you need. 
All our web pages are tagged with keywords and topics. Visit our resources area and use the filters on the left side to define what you're looking for or use the search at the top of the page.
Our simplified navigation includes a 'topics and networks' section, which highlights the different themes we work within and the resources, guidance and information relevant to each.  
We wanted our new site to be inclusive and accessible to all. We have therefore integrated assistive technology, Texthelp's Reachdeck (Browsealoud)

which provides speech, reading and translation support to users who need it. Click on the 'Accessibility help' link at the top of any page to explore Reachdeck.

Our pages are now more dynamic with more accessible content and the page preview cards displayed across the site makes it easier to understand the different content to explore.
We have a new calendar of national campaigns, which brings together all the different awareness days, celebration weeks and awards ceremonies relevant to the different work areas across NHS Employers.
The website will constantly evolve and change and we have a number of extra features, such as page to pdf, deeper content filtering and more embedded content tools, coming very soon.
If you have any feedback you would like to share about our website or any questions, please contact our communications team.
 
Internet explorer website issues
We are aware of issues for users accessing the website via Internet Explorer and not being able to click the top navigation. We are working to correct this. In the meantime, we recommend using a different web browser such as Edge, Firefox or Chrome to enjoy full accessibility.