News
Public sector apprenticeships target update
Update on the guidance for gathering apprenticeship data as the public sector target comes to an end on 31 March 2022.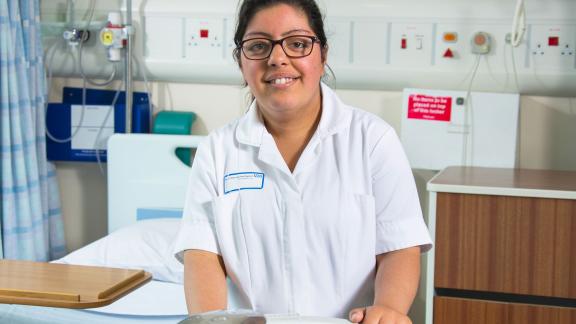 As the public sector apprenticeships target comes to an end on 31 March 2022, the Department for Education has issued new guidance for gathering and reporting apprenticeship data.
The public sector apprenticeships target will shortly be removed and from this date there will no longer be a target set in legislation for public sector employers to reach. However, there remains great importance on public sector bodies to continue to gather and report relevant apprenticeships data. 
Apprenticeships play an important role in giving public sector employers the skills they need to deliver vital services, as well as providing opportunities for people to start high-quality careers, boost their skills or retrain. Since the target was introduced in 2017, there have been over 220,000 apprenticeship starts from public sector employers over the four-year target period.
It is vital that the NHS continues to increase its commitment to apprenticeships, continuing to drive this focus and promote the identification and sharing of good practice. The Department for Education will therefore continue to publish data annually on new apprenticeship starts, total numbers of apprentices and organisation headcounts. 
Public sector employers with 250 or more staff will be asked to report this data for the period between 1 April 2022 and 31 March 2023 and therefore data reporting remains unchanged. 
Further information on how and when employers can submit their data will be shared nearer the time but reporting against the 2021/22 public sector apprenticeship target will continue unaffected. 
To find out more, read the public sector apprenticeship target guidance on the Department for Education's website. If you have any questions, please contact colleagues at apprenticeship.strategy@education.gov.uk.