News
Race and ethnic disparities report published
The Commission on Race and Ethnic Disparities has published a report investigating race and ethnic disparities in the UK.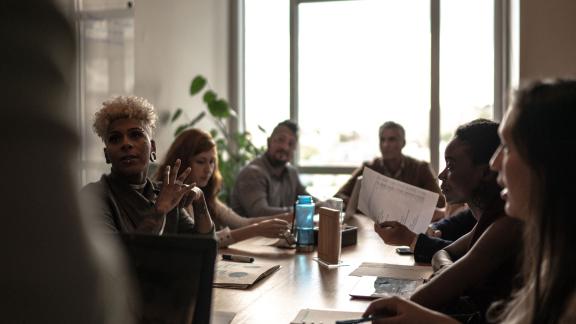 This independent report highlights race and ethnic disparities in health, education, employment, crime and policing.
The report advances the view that geography, family influence, socio-economic background, culture and religion have more significant impact on life chances than the existence of racism. However, the report also highlights that racism remains an issue within society, particularly within the workplace.
It suggests a move away from using the acronym black, Asian and minority ethnic (BAME) as the minority experience varies considerably. The report suggests using the term ethnic minority instead of BAME. The authors also argue that the term institutional racism should only be used when deep-seated racism can be proven on a systemic level.
NHS Employers agrees that racism in the workplace is multi-dimensional and impacted and affected by many variables, however our recently published race infographic clearly shows that differences and disparities between the experiences of white staff and BAME staff still exist. We support the recommendations in the report around strengthening the role of the Equality and Human Rights Commission (EHRC), reviewing the Care Quality Commission's (CQC) approach to including disparities in the experiences, progression and disciplinary actions taken against ethnic minority staff in their inspections of healthcare providers and investigating what causes ethnic pay disparities within the NHS. These recommendations strengthen the work on workforce race equality within the NHS and will help trusts as they continue to work on improving the experiences of BAME staff and developing evidence-based action plans.
NHS Employers is committed to supporting the NHS with these challenges and several resources have been developed which can be used to help aid conversations and to implement change.
Paul Deemer, head of diversity and inclusion at NHS Employers said: "Whilst there are many things in this report that we would question and challenge, the debate that it has engendered will serve to refocus and redouble our efforts to address race discrimination across the NHS.
"We look forward to working with our colleagues across the service – including BME networks and trades unions – as we continue to tackle this inequity within our workplaces."
The NHS Confederation's BME Leadership Network co-facilitators Joan Saddler and Wayne Farah responded to the report with this statement 'Race is a function of racism; we ignore that reality at our peril'. The Race and Health Observatory, hosted by the NHS Confederation also responded to the report and plans to conduct a thorough analysis of the health chapter of the report and will be writing a more detailed response in the coming weeks.
Find out more
Read the Commission on Race and Ethnic Disparities report on the Gov.UK website.