News
Report on retention in anaesthesia
The Royal College of Anaesthetists' latest report highlights predicted workforce shortages in anaesthetics, with recommendations for employers.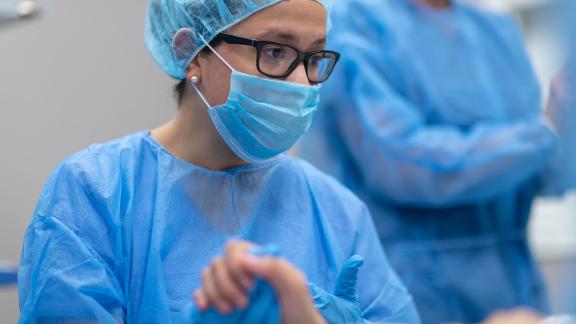 The Royal College of Anaesthetists (RCoA), in its latest report, Respected, Valued, Retained: Working Together to Improve Retention in Anaesthesia, warns of of potential upcoming shortages in the anaesthetics workforce.
Workforce shortages coupled with a backlog of planned operations due to the COVID-19 pandemic, presents cause for concern around this area of medicine.
It is estimated that around 1,400 anaesthetists are currently required to fill workforce gaps, which could lead to the delay of one million surgical procedures per year. One in four anaesthetists, who responded to the survey, reporteed that they were planning to leave the NHS in the next five years, and around a third considering a move to less-than-full-time (LTFT) working.
The retention of anaesthetists within the workforce will be critical and the RCoA's report makes the case for prompt action to facilitate this.
Key findings of the report
The report highlights the following key points on the career intentions of the doctors who responded to the survey.
1 in 4 (25%) consultants and 1 in 5 (20%) SAS anaesthetists planned to leave the NHS within five years.

Around one third of the anaesthetic workforce may be working less than full-time within five years.

Around one third of respondents said that COVID-19 made them less inclined to stay working in the NHS.
The doctors who responded to the survey highlighted the following reasons for leaving.
Not feeling valued or well supported, including relationships with colleagues and managers.

Wanting to pursue leisure interests and spend time with family.

Concerns about taxes or pensions.

Bureaucracy and leadership issues.

Improving mental wellbeing, reducing stress or burnout.

Could not sustain workload or being on-call.

Lack of flexibility, reduced hours, breaks or leave.

Lack of autonomy and respect.
Anaesthetists responding to the survey also advised that they could be encouraged to remain in or return to the NHS if:
they could work flexibly and less than full-time to have better work-life balance

they could have reduced or no on-call work

they could have contract flexibility

they could adjust clinical practice or the environment to account for physical changes with age

they could get advice about pay, pension and taxation issues

they had 

supportive colleagues and managers that are respectful and appreciative.
Recommendations
The report provides some recommendations which are system-wide, aimed at organisations and aimed at individual doctors.
We've highlighted below some of the key recommendations relevant to employers.
Compassionate leadership
Creating a culture where employees are able to seek help and request time off to focus on their wellbeing.
Supporting employees' changing physical needs
Allowing changes to working environments and job plans, with support from occupational health services if required.
Flexible working and job plans
Considering requests for flexible and LTFT working, as well as a consistent and fair approach when handling requests to alter on call commitments.
Career planning and retirement
Creating clear policies and proactive conversations about retirement options for staff.
Professional development
Including appraisals and yearly reviews of job plans, which should be used as an opportunity to discuss career progression and opportunities.
Further information
For more details and to read the full set of recommendations access the RCoA's latest news page, and the report, Respected, Valued, Retained: Working Together to Improve Retention in Anaesthesia.
Key information you may find helpful can be found on our web pages.
NHS Employers, Flexible Working Guidance to discover how you can maximise flexible working in your organisation.
Staff experience, culture and change, creating a supportive workplace that is conducive to the retention and wellbeing of staff.
NHS Pensions Scheme web pages for details on flexible retirement options