News
Requirement for NHS staff to be vaccinated against COVID-19
Health and social care providers in England will be required to ensure workers are fully vaccinated against COVID-19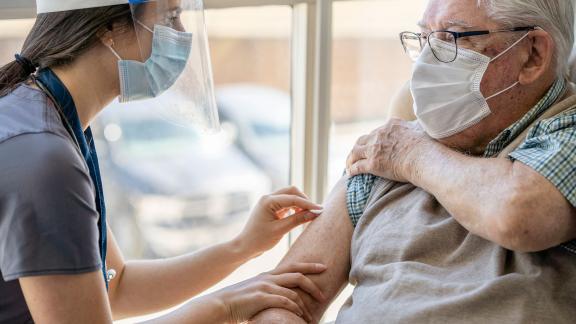 The government has announced that from 1 April 2022, all NHS staff, health and social care workers, and volunteers working in England who have face-to-face contact with service users, will need to provide evidence that they have been fully vaccinated against COVID-19 unless they are medically exempt. 
This means that unvaccinated individuals will need to have had their first dose by 3 February 2022, in order to have received their second dose by the 1 April 2022 deadline.
These measures have been put in place to ensure that all patients and staff are protected against the virus.
NHS organisations and employers now must:
actively support staff who have not yet been vaccinated to have their COVID-19 vaccines

carry out proactive workforce planning to ensure that only staff who are vaccinated, or exempt are working in NHS organisations from 1 April 2022

ensure that relevant staff will be able to demonstrate via the NHS COVID pass service, that they have either been fully vaccinated or are exempt from the requirement.
Medical exemption includes: 
those under the age of 18

those who are clinically exempt from COVID-19 vaccination

those who have taken part or are currently taking part in a clinical trial for a COVID-19 vaccine

those who do not have direct, face to face contact with a service user, for example, those providing care remotely, such as through triage or telephone consultations or managerial staff working in sites apart from patient areas

those providing care as part of a shared lives agreement. 
Further information
Read the letter from NHS England and NHS Improvement.