News
SAS professional development funding calculation
Information about the SAS professional development funding calculation.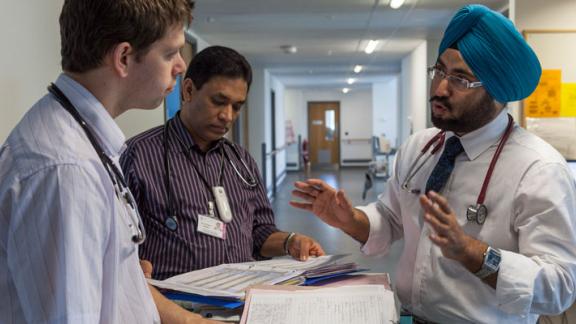 We have now received confirmation of how employers should calculate their 2021/22 SAS professional development fund. We have published a new frequently asked question (FAQ 7.2) and have updated the SAS professional development funding application guidance (PDF) to reflect this.  
We have also received confirmation from NHS England that this money was embedded in the in the uplift to systems' financial envelopes in the second half of 2021/22.  
As set out in the SAS reform agenda, over the period 2021/22 to 2023/24, as part of implementing the new 2021 specialty doctor and specialist contracts, NHSE is allocating a small funding allowance to organisations to support the professional development of SAS doctors.  
We recognise that the timing around how to calculate this fund is less than ideal as this money was due to be spent by year end. Employers should have discussions with SAS doctors locally about how this money should be spent, but we understand that these discussions may carry on into the next financial year. If these funds have not been spent by the end of this financial year, organisations are encouraged to have pragmatic local discussions about how they can meet this financial commitment going forward.  
It is important to note that this money is specifically intended to be spent on SAS doctor development and cannot be redirected elsewhere.