News
Speak Up Month
The month of October is Speak Up Month. Find out what's happening, the importance of this campaign and how you can make a speak up pledge.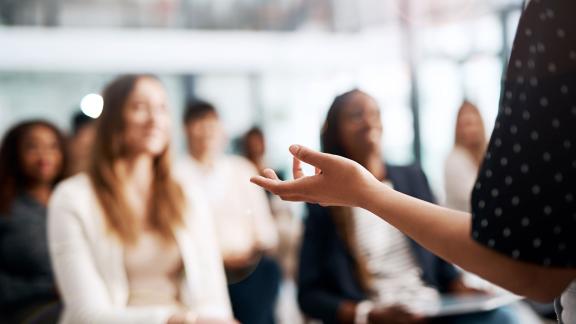 In October, the National Guardian's Office celebrates Speak Up Month, a campaign which raises awareness of freedom to speak up guardians and the fantastic work that NHS organisations are doing to create a culture where staff feel encouraged, confident, and safe to speak up.
The NHS People Promise sets out a series of commitments, one of which is we each have a voice that counts which states:
'We all feel safe and confident to speak up. And we take the time to really listen to understand the hopes and fears that lie behind the words.'
This ambition is to provide people with a safe space to feel confident to speak up when something concerns us and are met with a listening ear and support when we do so.  
Resources to support you:
Call to action
This year, the National guardian's office is asking everyone to play their part in their Speak Up, Listen Up and Follow Up campaign and is calling on NHS employers make a speak up pledge  using the hashtag #SpeakUpListenUpFollowUp
Take a look at the National Guardian's Office website for further information on how you can support staff during Speak up Month.