News
Stress Awareness Day
National Stress Awareness Day was set up with the mission of raising awareness of the effects and stigma of stress in the workplace.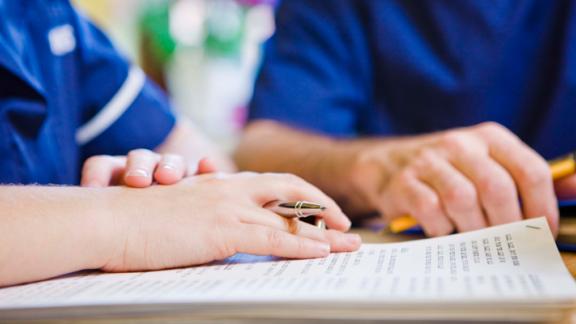 To mark Stress Awareness Day 2022, which will take place on Wednesday 2 November, we are highlighting a range of resources to support employers to tackle stress in the workplace and to promote good mental wellbeing.
The NHS has been identified as having higher-than-average levels of stress-related sickness absence according to a report; and the 2021 NHS Staff Survey results revealed that 47 per cent of staff report feeling unwell as the result of work-related stress (increased for four consecutive years and now more than 8 per cent points higher than 2017). 
Therefore, it is vital to address how stress experienced both inside and outside of work can be damaging to our NHS people and organisations, so that we can best support colleagues to be happy, healthy and to offer excellent patient care.
The Health and Safety Executive (HSE), which regulates workplace safety in the NHS, describes work-related stress as "the adverse reaction people have to excessive pressures or other types of demand placed on them". The HSE rightly views stress as a work-related hazard that can lead to harm and expects employers to put measures in place to help reduce stress in the workplace. 
Resources to help you: