News
Temporary medical exemptions for COVID-19 vaccinations
The Department for Health and Social Care outlines the temporary medical exemptions from the COVID-19 vaccine for those working in care homes.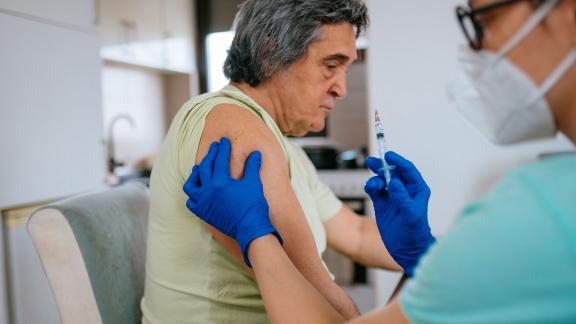 The Department for Health and Social Care (DHSC) has announced temporary medical exemptions for COVID-19 vaccination of people working or deployed in Care Quality Commission (CQC) regulated care homes in England.
Regulations outlined by parliament on 22 July 2021, approved the uptake of the COVID-19 vaccine as a condition of deployment for staff working in care homes, unless medically exempt. As of 15 September 2021, individuals working or volunteering in care homes who have medical reason why they're unable to receive the vaccine, are able to self-certify that they meet the medical exemption criteria.
Care home workers who are exempt need to provide their employer proof of their exemption by signing the medically exempt form. Please note, this temporary self-certification process has been introduced for a short period of time prior to the launch of the new NHS COVID pass system (going live soon). The temporary self-certification will expire 12 weeks after the launch of the NHS COVID pass system.
Medical exemptions
Some examples of medical exemptions from COVID-19 vaccination could include the following:
individuals receiving end of life care, where the vaccination is not in the individual's interests

individuals with learning difficulties or autism, or a combination of impairments that may result in receiving the vaccination as distressing because of their condition and can not be achieved through reasonable adjustments.

those with medical contraindications to the vaccines, for example severe allergies to all COVID-19 vaccines.
Time limited exemptions will also be available for those with short-term conditions and pregnancy.
Individuals who have received a COVID-19 vaccination abroad can also self-certify as medically exempt through a the self-certification form for people vaccinated abroad.
Read the letter written by DHSC about the temporary medical exemption in full, view all medical exemptions and access the self-certifiable medical exemption forms on the gov.uk website.
Further information
Access further information on the following areas: