News
Three new reports on overseas nursing
Nuffield Trust reports explore factors affecting international recruitment, returns on investment for organisations, and wider lessons for the NHS.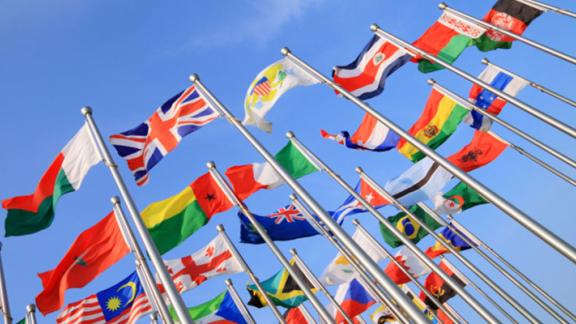 In a series of reports published today, the Nuffield Trust has taken a look at the impact of the recruitment of overseas nurses on the NHS. The reports explore three themes: factors that affect international recruitment, return on investment, and lessons for the NHS.
With nearly one in five registered nurses in NHS and community settings in England are overseas nationals, international recruitment will continue to be a major enabler for the government to reach its target of attracting 50,000 nurses to the NHS by 2024.
This is likely to increase with overseas nationals accounting for around a quarter of nurse joiners in recent years. However, attracting overseas talent will not be the only method used to reach the target, as a focus is also needed on developing domestically trained nurses.
In the long term, the reports suggest the potential lower levels of international recruitment to encourage cultural exchange, but not overreliance.
Key findings
Registered nurses in England were trained in 141 countries such as Romania, the Philippines and India.

Nurses from outside the EU are likely to stay in the same organisation or the NHS longer than those with an EU nationality, which suggests a need to better understand the expectations of this cohort.

Upfront costs in recruiting from overseas vary widely. This investment for employers should also be considered with national funding streams and broader expenses of alternative routes such as agency nurses or increasing domestic staff training numbers.

investment in overseas recruitment equates to around 3 per cent of the mean annual nurse salary. Employers will need to develop business cases for any overseas recruitment within their wider workforce plans based on research and shared learning from other NHS organisations.

Even where the costs of overseas recruitment are high, this can still represent a good return-on-investment for the recruiting organisation and the NHS overall, even in the medium term. However, it remains a complex environment.
The chief executive of NHS Employers Danny Mortimer reflected on the reports:
"This is a thorough review which highlights the long-standing value of international recruitment and the incredibly important contribution colleagues from around the globe make to the delivery of health and care for our communities. We need to ensure our international colleagues are retained to develop and achieve their potential in the sector.

"The chancellor also needs to ensure that health and social care has the required long-term investment in the other training and education routes that supply the majority of our UK staff.  The government must, for example, confirm its financial support for enabling existing NHS staff to undertake nurse training through the degree apprenticeship route.  They must also make clear how the welcome recent increases in undergraduate numbers in medicine and other professions will be funded for the longer term"
The reports are available on the Nuffield Trust's website.