News
Time to Talk Day 2023
Time to Talk Day offers an opportunity for people, organisations and communities to take time out to discuss mental health and support each other.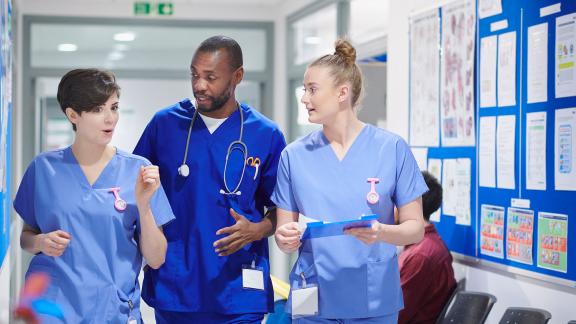 Time to Talk Day 2023 will take place on Thursday 2 February 2023, offering an opportunity for friends, families, communities, and workplaces to come together to talk about mental health, listen and change lives.
Taking place every year, Time to Talk Day is the nation's biggest mental health conversation. The day is organised and run by Mind and Rethink Mental Illness, in partnership with the Co-op and with support from Time To Change Wales, See Me and Change Your Mind / Inspire.
Poor mental health is not just an individual's issue; it is an organisational issue. It can impact colleagues both directly and indirectly. Awareness on this topic is fundamental and reducing the stigma attached to it is vital so it can be normalised and people can find the support they need.
Find out more about the day and access resources via the Time to Talk website.
Further resources:
Mental health in the workplace - Tools and resources to help you make positive improvements to mental wellbeing in the workplace.