News
Top 100 Apprenticeship Employers for 2022
Entries are now open to find the nation's top 100 apprenticeship employers for 2022.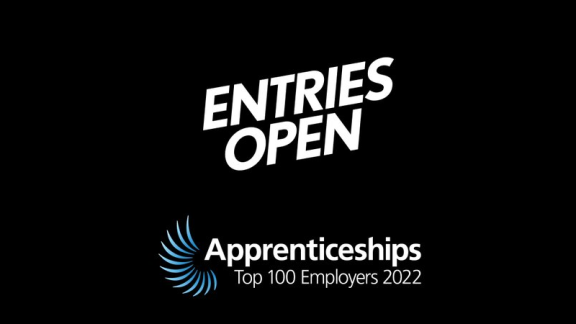 The 2020/21 academic year has seen the biggest cohort of apprenticeship starts (over 24,000 in total) in the NHS. Submit your entry to the Top 100 Apprenticeship Employers for 2022 to showcase the excellent practice you are demonstrating in this area.
The Top 100 Apprenticeship Employers for 2022 is the annual ranking of England's outstanding apprenticeship employers, developed by the Department for Education in partnership with High Fliers Research. It celebrates England's outstanding apprenticeship employers and helps future apprentices, parents and careers advisers to identify apprenticeship opportunities at the country's leading employers.
This year there are two employer categories:
the Top 100 Apprenticeship Employers for employers with 250+ employees

employees employing a minimum of 25 apprentices

new for 2022, the Top 50 SME Apprenticeship Employers for small and medium-sized employers with 10-249 employees, 

employing a minimum of 3 apprentices

. 
Employers will be recognised for their commitment to employing apprentices, their creation of new apprenticeships, the diversity of their new apprentices, and the number of apprentices who complete their apprenticeships and progress further with the employer.
Further details and how to apply
The entry deadline is Thursday, 14 April at 5pm and the new rankings will be announced during a special live broadcast in the summer of 2022. 
Find out how to enter on the Top Apprenticeship Employers website. 
For further details, refer to the official FAQs