News
Travel and quarantine update for new UK arrivals
Travel and quarantine advise for new UK arrivals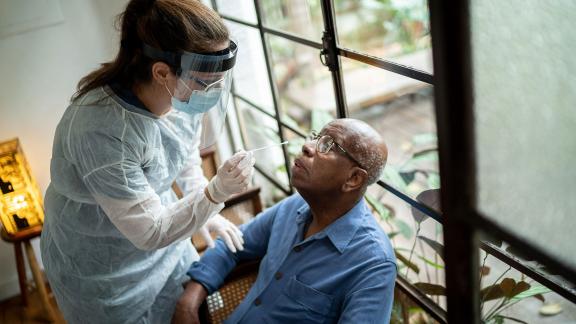 From 15 February, anyone arriving into England from a country on the banned travel list (also known as the red list) is required to self-isolate in a quarantine hotel for 10 days and undergo additional mandatory COVID-19 testing. These rules also apply to NHS staff, there are no exemptions.
NHS England and NHS Improvement (NHSEI) have written to international recruitment leads to advise of the support package they have in place to help employers meet the additional costs these rules will incur for overseas nurse recruitment.
Quarantine hotel key points
The cost of hotel quarantine is £1,750 per individual, which includes the cost of two mandatory COVID-19 tests.
As part of the international nurse recruitment support programme, NHSEI have confirmed that they will reimburse trusts for the £1,750 costs of a quarantine hotel. Funding will be based on the list of countries on the red list as of 12 February, and NHSEI will continue to monitor the list and issue further advice if necessary.
NHSEI have written to trusts seeking details on overseas nurse arrivals. Further information should be sought directly from NHSEI.
Information on how to book quarantine hotels is available on the GOV.UK website.
It is necessary to complete the hotel form before the passenger locator form, as a hotel booking reference is required for the passenger locator form.
This rule also applies to individuals who are departing from non-red countries if that person has been in a red list country ten days prior to departure, or if their flight to the UK includes a stop in a red list country.
Mandatory further testing for all new arrivals
In addition to the pre-departure test that all arrivals must take up to 72 hours prior to travelling, anyone now arriving in England (from both red list and non-red list countries) must from 15 February also take a PCR test on day two and eight following arrival.
It is expected that NHS organisations will cover the cost of these tests. NHSEI will explore whether any funding can be provided to support with COVID-19 tests for new nurse arrivals.
It is necessary to order the tests before completing the passenger locator form. Please note, these tests must be done through this process, rather than through trusts own testing processes.
Arrivals from non-red list countries
Individuals arriving from non-red list countries still need to isolate for 10 days in the usual quarantine accommodation arrangements. Details can be found on the GOV.UK website.
They will also need to take a COVID-19 test on day two and on or after day eight. This variant surveillance is important for the government to check if new types of COVID-19 are entering the country.
New overseas recruits, or returning staff, are still able to do test to release and take a PCR test (through government approved private tests) on the fifth day of quarantine to see if they can stop quarantine early. However, please be aware they will still have to take the two mandatory tests on day two and eight, regardless of if their day five test is negative.
Further information
Detailed guidance is available on the GOV.UK website.