News
Updated guidance on recruitment of young people
Latest quarterly updates have been made to three key resources supporting the recruitment of young people to the NHS.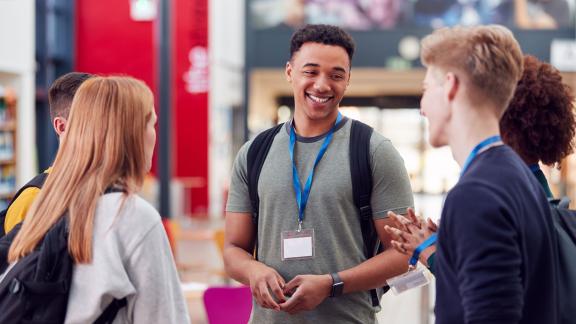 Recruit and retain young people toolkit
A series of practical guides on recruiting and retaining young people in the NHS.
This updated toolkit contains a comprehensive package of advice, tools and resources to help you attract and recruit more young people. It also includes guidance on supporting young people to stay in their roles and encouraging their development to become a valuable asset to your organisation and the wider NHS.
The toolkit is aimed at employers and managers and can be used alongside our inspire, attract and recruit toolkit to support your wider workforce supply.
The latest updates include:
Explore the recruit and retain young people toolkit.
Business case for supporting a partnership with The Prince's Trust
Key areas to consider when presenting your business case.
The updated business case and accompanying PowerPoint slides will help you to present the case for supporting a partnership with The Prince's Trust to board members and senior leaders. It highlights the key benefits that employing young people will bring to your organisation as part of a long-term strategic approach to workforce planning.
The latest version includes:
Updated figures on the key workforce challenges facing the NHS.

Updated statistics around recruitment of young people.

Updated and rebranded business case presentation slide pack.
See the business case resource.
Reducing the delay between job offer and start date
Tips to streamline your recruitment of young people and reduce start-time delay.
The latest version of this resource includes a link to the interactive career path finder tool produced by Royal Wolverhampton NHS Trust showcasing the numerous roles needed to keep a busy hospital running.
There are also additional links to resources on NHS employment check standards and key learning points from a survey of newly appointed healthcare support workers on how to improve attraction, recruitment, onboarding, induction and career development support for new staff.
If you have good practice examples of recruiting or retaining young people in the NHS that you'd like to share, please contact ciara.luscombe@nhsemployers.org.