News
Version 9 of the 2016 contract for doctors and dentists in training
Version 9 of the terms and conditions for doctors and dentists in training has been published.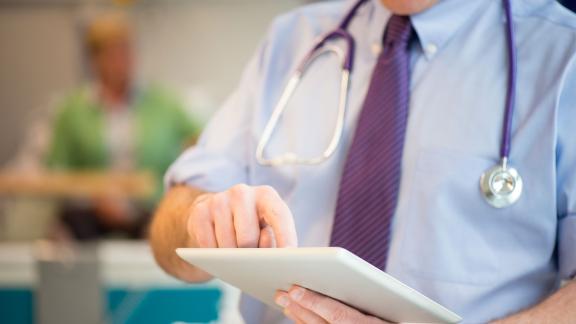 In 2019 an agreement was reached between NHS Employers, the British Medical Association (BMA) and Department of Health and Social Care on the amendments to the 2016 terms and conditions for doctors and dentists in training.

The agreement is being translated into contractual provisions and the latest iteration, version 9, of the terms and conditions (TCS) has been published. The TCS includes the following key changes:
Code of practice: The terms and conditions now include the requirement from employing organisations to provide information to trainees at eight weeks and six weeks prior to commencement in post. Employing organisations are expected to follow the provisions as specified in the introductory section, paragraph 8 of the TCS. These notification provisions are dependent on and subject to Health Education England (HEE) meeting the requirements to provide all relevant information to employers, as set out in the code of practice guidance. It is recognised that the ongoing challenges presented by the pandemic has disrupted adherence to the notification provisions but every effort should be made to provide trainees with the relevant information as soon as possible where the exemptions of paragraphs 8a through 8d apply.
 
Twilight shifts: Version 9 of the TCS provides additional clarity to the twilight shift wording. The current wording "between 24:00 and 04:00 (inclusive)" has been amended to state "where a shift ends after 00:00 and before 04:01 the entirety of the shift will attract an enhancement of 37 per cent of hourly basic rate". NHS Employers has informed the software providers who have made the necessary changes to the systems and will communicate to employers in due course. Employers are required to make this change as soon as it is reasonable to do so, but at a minimum this change should be applied when there is a rota change, or rotation.
 
GP mileage: Additional clarity provided to the provision allowing GP trainees that are required to use their personal vehicle for home visits eligible for reimbursement for home to practice mileage and any associated costs. Version 9 of the TCS provides the necessary clarity for employing organisations in operationalising the provision.
 
GP supernumerary: Amended wording to include foundation doctors as intended in the framework agreement.
Resources to support you
Access more information and Download version 9 of the terms and conditions in our main section page.