News
'We are the NHS' campaign 2021
Access the new social media resources and support recruitment to NHS roles as part of the 'We are the NHS' campaign.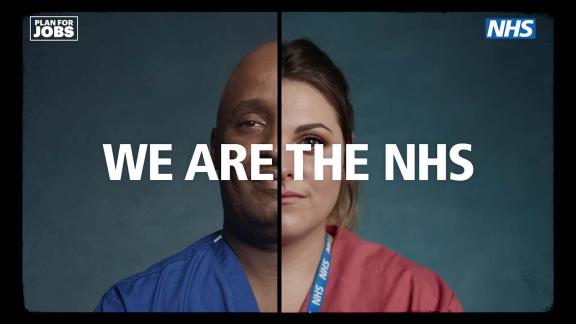 Now in its fourth year, NHS England and NHS Improvement's 'We are the NHS' campaign is back to champion the extraordinary work of nurses, allied health professionals and healthcare support workers and inspire a new cohort to consider a career in the health service and be part of the NHS's future.
This year, the campaign focuses on the NHS providing career experiences like no other, highlighting that in the NHS you are able to live a thousand lives through patients from all walks of life.
Recruitment for the NHS has never been more vital. 'We are the NHS' showcases some of the most in-demand roles in the NHS; all varied, exciting and challenging in equal measures. 
Employers are encouraged to use the resources available in the campaign hub to support their own regional recruitment campaigns as well as using #WeAreTheNHS on social media.
Watch the new TV advert below and visit the campaign resource centre.