News
Workforce Disability Equality Standard 2020 annual report published
The report published by NHS England and NHS Improvement, provides a summary of the national data and presents key findings and recommendations.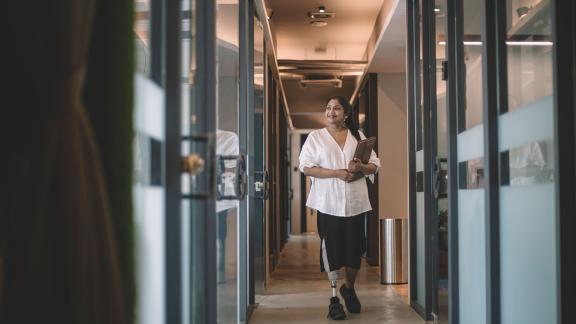 The 2020 data analysis report for NHS trusts and foundation trusts is based on the analysis of their 2019 and 2020 data returns. It provides the first opportunity to compare year on year progress into the career and workplace experiences of NHS disabled staff.
This is the second Workforce Disability Equality Standard (WDES) national report for NHS trusts. The data is measured against ten metrics and compares the working and career experiences of disabled and non-disabled staff, presenting a baseline against which future improvements can be measured.
Whilst the disability declaration rate on NHS ESR is 3.5 per cent, we know this is an underreporting of the true number of disabled staff in the workforce. Over 20 per cent of respondents to the NHS Staff Survey have declared a disability. 
Trusts are required to publish their annual WDES reports and action plans by 31 October 2021. They are also encouraged to work with disabled staff and networks to review progress with their WDES action plans, and identify what further work is needed to enable a more inclusive environment for disabled colleagues.
If we are to meet the ambitions set out in the NHS People Plan, added focus is needed on creating workplaces that attract, nurture and retain diverse talent.
We have been working with NHS England and NHS Improvement to develop a suite of WDES resources to help organisations support their disabled workforce, and make reasonable adjustments so that staff can continue to carry out their roles.